I love to take family pictures. Moms are tense that their child won't smile. Dads are tense because they had to get dressed up. and their kids won't listen. Bobby and Sally are fighting because...well, because...and the baby should have had at least another hour of sleep! And then....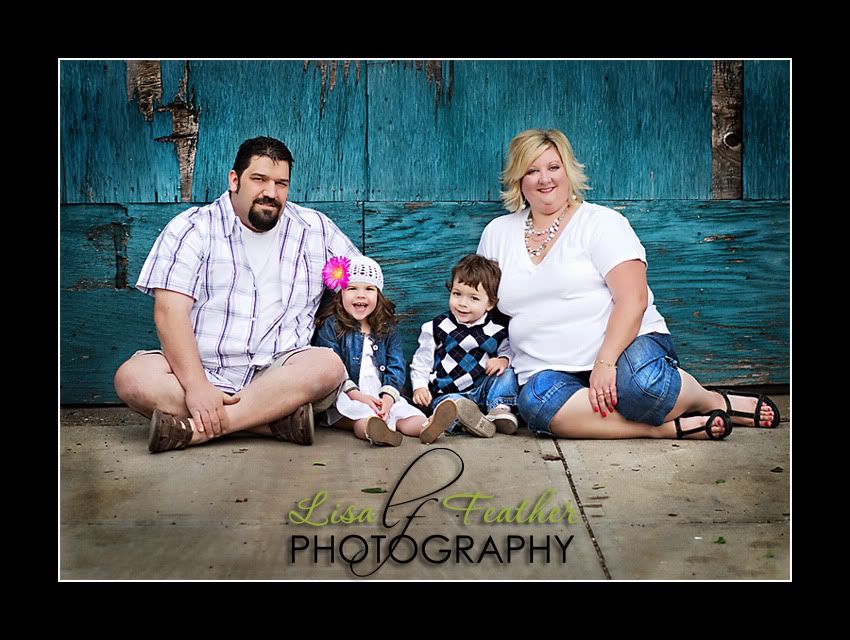 It all just works out into a beautiful family portrait!
I am VERY excited to be holding this contest. Here are the details...
You must nominate a family to have a free family session with me within a 30 mile radius of Toledo, Ohio. If you would like, please also include why you would like to nominate this particular family. To do this you must leave it as a comment on THIS POST.
The contest will end on Monday, August 9 at 5:00pm EST. At that time I will use a RANDOM generator to choose which family wins. The nominated family AND the person who nominated that family will BOTH win a free family session & 1 free 8x10.
Get your friends and families on board! The more times a family is nominated, the more they are likely to win! There is no limit to how many times a family can be nominated, however, one may only nominate a total of 3 (three) times. (You may nominate a different family for each comment entry)
Can't wait to see who wins!!!